WHY BUY FROM VARA CHEVROLET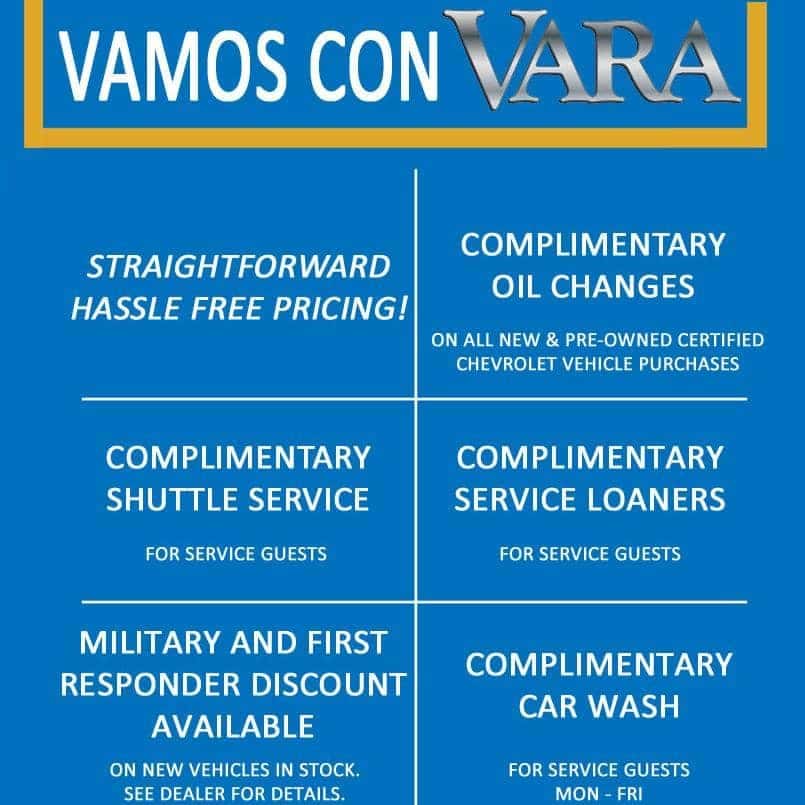 A true family owned and operated dealership.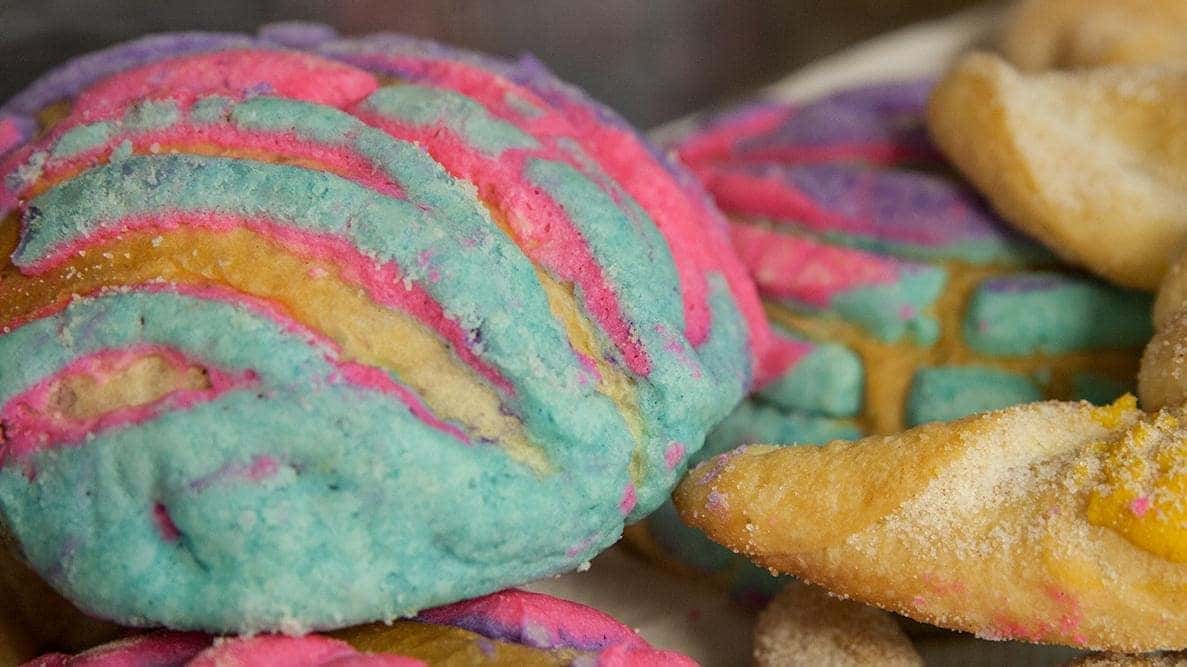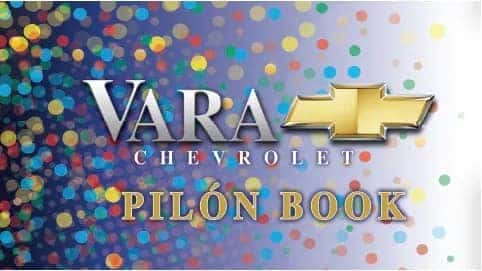 We have straightforward hassle free pricing. No haggling, only the lowest prices and great customer service. Our fiesta medals raise money for organizations such as St. PJ's Children's Home. Local art is displayed throughout the dealership. The Pilón Book, our special coupon book is offered to customers who purchase New and General Motors pre-owned vehicles. We introduce new customers to each department through our Dealership Tour. Since opening our doors, we have offered free coffee and pan de dulce to customers and employees.
In recognition of our faith, we close every Easter Weekend, Christmas Eve and Christmas Day. Customers have some fun when purchasing a vehicle by taking their photo and having their names announced over the intercom. We hold fitness events with Mix Fit SA, entertain the kiddos with our Halloween Bash, break bread together at our annual Thanksgiving luncheon, enjoy dealership BBQs and much more!